Why can you not withdraw funds from your trading account?
Every trader wants to cash out their hard-earned profit from the trading account. In fact, traders are advised to regularly withdraw the money to ensure they don't put all the money into trading.
You can use any method except bank transfers to withdraw your money quickly. That's because it takes more than 24 hours to process the request. Unfortunately, your withdrawal might get rejected if the processing time exceeds the estimated time.
Besides this, many other withdrawal issues can make any trader stressed. However, it does not mean your trading broker is a scam. Once you have figured out the issue causing withdrawal problems, you can easily fix it.
Scroll down to check the possible withdrawal problems.
Common withdrawal issues: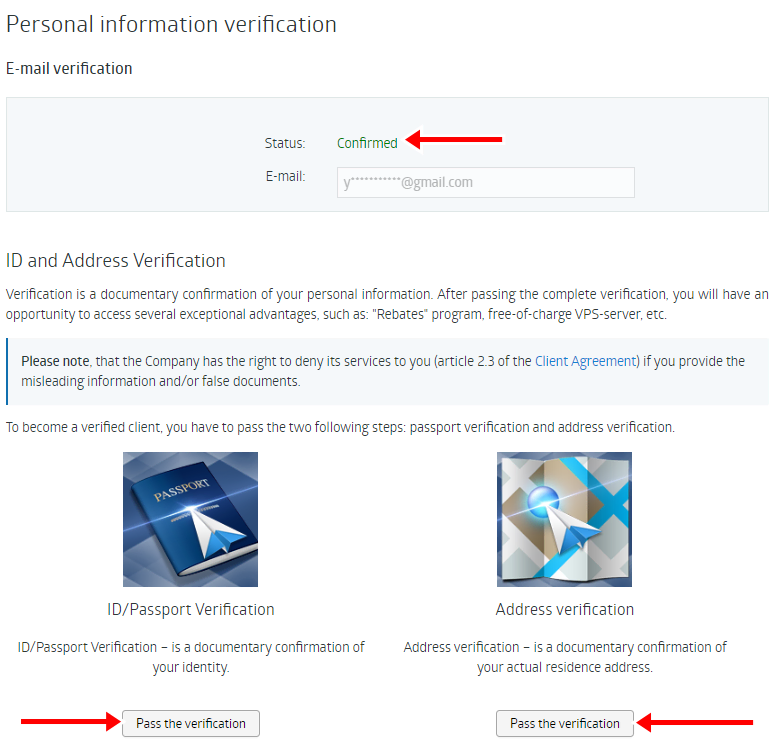 1. Your transaction is under verification
Most of the time, withdrawals are not processed because the transaction is still under verification. In most cases, the withdrawal requests take up to 3 days to process.
Then after a couple of days, the transaction will be completed, and money will be deposited into your bank account.
You can initiate an investigation if the money doesn't show up in your account even after a couple of days.
2. You have not verified your trading account
Withdrawing money from the trading account is impossible if you have not fully verified your account. For example verification of Forex Broker or other brokers takes four steps: ID verification, address verification, phone verification, and personal data verification.
After submitting the required details and your data is approved, you can withdraw the money from your trading account.
Trade more than 3,700+ markets from 0.0 pips spread without commissions and professional platforms:
(Risk warning: 76% of retail CFD accounts lose money)
3. There's a problem on your bank's side
A problem on your bank's side can also create an issue in withdrawing money. The top three banking issues include:
You haven't verified your bank account: Not all banks have the same verification requirement. So, before you request a withdrawal, check your banking service agreement to avoid failure
Your bank card doesn't support withdrawal: Some banks don't support withdrawal. That means the card can only be used to deposit money, not withdrawals
Bank has a limit: If your bank has internal limits and you have run out of them, withdrawals cannot be processed
4. Payment details were not correct
Many traders who reported withdrawal errors have not correctly entered the correct payment details. So, make sure you enter the right payment details to get your money.
If your payment details are correct, but your withdrawal amount is incorrect, you can still encounter this issue. Avoid this issue by not requesting an amount that's more than what you have.
5. Technical problems
Technical problems can also cause withdrawal issues. Basic technical issues can arise even from your device's side. For instance, you might use an outdated app when your software update is pending.
If some other reason causes the withdrawal issue, you can conduct an investigation.
How to solve withdrawal issues?
Here's what you can do to solve the withdrawal issues:
Investigate the platform
First, you need to investigate the platform to understand the root cause of the problem. Many brokers have a simple interface where you can check the transaction history to check the failed withdrawals.
If your withdrawal seems to be rejected because you haven't completed the verification, complete it. Then again, request for withdrawals.
Contact customer support
You can contact customer support and ask them for help. The fastest and easiest way to get customer support is through live chat.
To offer you the best help, the support team would want you to submit the details related to the transaction. If the issue is complex and you can't get help from the chat, send an email to the support specialists.
Contact a third party
If you get a reply that there's a problem with the system or the processing time is long, you can contact a third party. You can even file a complaint with a third party, asking them to fix the situation.
If you reach out to a trusted regulator, you can get some of your money back. But if you are trading through an unregulated broker, withdrawing money can get tricky.
In such a case, report to the authority by giving them as many details as possible. In fact, you can work together with similar victims to quickly solve the issue.
Conclusion about withdrawal issues from your trading account
Withdrawal problems are common in trading accounts, but it necessarily doesn't mean that your broker is a scam. There are many possible reasons which can reject your withdrawal process.
If the withdrawal issue arises from your end, fix it immediately. But if the issue arises from the broker's end, contact them as soon as possible. Also, you must never trade with an unregulated broker.
Trade more than 3,700+ markets from 0.0 pips spread without commissions and professional platforms:
(Risk warning: 76% of retail CFD accounts lose money)
Last Updated on June 17, 2023 by Andre Witzel
https://www.trusted-broker-reviews.com/wp-content/uploads/Mostly-common-online-broker-withdrawal-issues.jpeg
507
900
Yuriy Kunets
https://www.trusted-broker-reviews.com/wp-content/uploads/Trusted-Broker-Reviews-logo.png
Yuriy Kunets
2023-04-15 09:03:33
2023-06-17 15:53:19
Trading account withdrawal issues